Trade in and save
Get up to £255 off a new diagnostic device when you trade in your old equipment
How does it work?
Choose your new product
Choose your new fully integrated 12 lead ECG, ABPM or spirometer from the selection below with the trade-in discount already applied.
Tell us about your old equipment
Let us know the make, model and serial number of your old equipment. We accept any make or model of 12 lead ECG, ABPM or spirometer.
Return your old equipment
Once you receive your new equipment you can send back your old device back to us or choose to keep it, it's up to you!
What products can I choose?
QRS Universal ECG System
Quick and simple to use - saves valuable nursing time
USB Power Supply - no batteries required
7 Metre Cable Length - suitable for large consulting rooms
Muscle and Mains Power Filters - Help to manage interference caused by electrical appliances
From £1,250.00
(Saving £245.00)
GE MAC 600 Portable ECG System
Compact and Lightweight - Easy to transport
GE Marquette 12SL - High quality interpretation as used in the majority of UK hospitals
Hook Up Advisor - Allows you to resolve quality issues prior to ECG acquisition
Long Lasting Battery - Can perform up to 250 ECG tests on one charge
From £1,395.00
(Saving £255.00)
Mobil-O-Graph 24 Hour ABPM
Small and Lightweight - For improved patient comfort
Virtually Silent Operation - Unobtrusive system with almost silent cuff inflation
Highly Accurate - Awarded highest possible A/A grade from the BHS
Multiple Report Formats - Including average values and a blood pressure profile
From £945.00
(Saving £50.00)
SpiroConnect® Spirometer
Innovative Vertical Turbine - Makes it more sensitive to low flow rates
Simple Design - Is quick and easy to clean and sterilise
Wire Free - USB dongle provides wire free connection to the PC
Inexpensive Consumables - Means low running costs
From £850.00
(Saving £145.00)
What's included?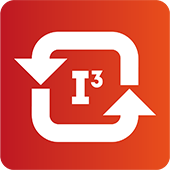 I³ Integration
I³ integration makes your diagnostic testing safer, faster and easier by acting as a link between your GP clinical system and our diagnostic devices. This eliminates manual data entry at the start and end of every diagnostic test, ensuring that test results are always filed to the correct patient medical record. One year's I³ integration is included with all trade in packages.
Find out more about I³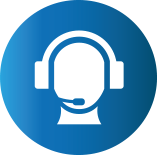 MediServe Support
All trade in packages also include a year of our complete product support package called MediServe, which protects you against the potential cost, inconvenience and downtime of technical issues. This gives you the peace of mind that your service will continue to run smoothly no matter what may happen.
Find out more about Mediserve Support
To find out more about our trade-in packages