Case Study: Central London CCG use Envisage to share information and improve patient health education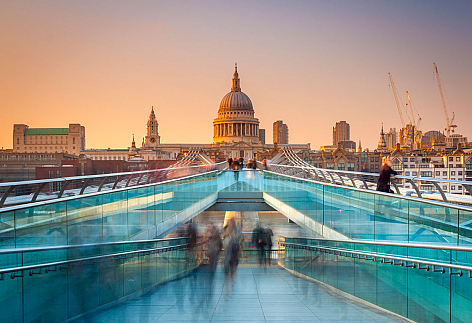 Envisage Waiting Room TV and Patient Call System
"The surgery can tailor the playlist to suit their specific requirements advertising their clinics, services and various local campaigns whilst the CCG can place specific important videos onto the individual screens which align to their health information priorities."
Central London CCG have installed the Envisage waiting room TV system into all of their surgeries. The system enables clinicians and nurses to 'call' their patients into the consult via the medical record system but more importantly, enables the surgery to help educate, inform and entertain their service users via a playlist of video content.
The surgery can tailor the playlist to suit their specific requirements advertising their clinics, services and various local campaigns whilst the CCG can place specific important videos onto the individual screens which align to their health information priorities.
We asked Katie Tubby, Patient Communications Project Support Officer, for some feedback:
How have you been able to manage a 'locked-in' playlist and have you been able to 'place' media directly onto screens?
A CCG playlist with 'locked-in' content (content that cannot be changed by the practices) displays in rotation with the practice playlist. This can be updated and amended from head office using the Envisage Coda system. Videos for the Central London CCG playlist are sourced from the existing media library or developed by Central London CCG with the support of Numed to reflect national, local and organisational priorities for patient information. The playlist is formally reviewed and amended on a quarterly basis and informally on an ad hoc basis to ensure that it remains up to date. Once updated the information goes on practice screens almost instantaneously.
Have you been able to discuss specific media queries and requests with the Numed team?
It has been extremely useful to have a contact within Numed to support the CCG with any issues identified by practices to the CCG. They have supported me in a number of ways including:
Ensuring problems with communication of installation and training information is resolved at practice level
Ensuring individual technical issues at practices are dealt with, especially recurring issues which Numed technical support have not been able to resolve
Creating two bespoke CCG playlists, one for our college practices and one for our homeless practices
Finding a solution to the issue of providing background music
Providing information on which practices have not updated playlists or who have out of date playlists (in the absence of the enterprise system)
Providing information on which practices have undertaken training to date
How have you been supported with specific media customisation/creation?
A reciprocal arrangement was made with Numed that the CCG could develop ideas and write clinically approved copy for new videos and Numed would support the design and development of these videos free of charge as long as the video could be adapted and used in their media library for other clients using the Envisage Coda system. This meant that the CCG was able to develop a range of Central London CCG branded videos in line with their health information priorities at minimal cost. A named contact was assigned to this. A Central London CCG folder was created in the media library which only the CCG and Central London practices could access and the branded videos were placed in this folder once completed.
How do the surgeries in general, feel about the systems, any positive stories?
Anecdotally, the response has been positive with only a few 'negative' comments from reception staff and patients about the format of the video content rather than usefulness of the screens in general.