CareFusion MicroLab Mk8 Desktop Spirometer

---
Product unavailable. Please contact us for information.
High definition colour touch-screen
Simple screen icon interface using stylus or optional MicroMouse
Fast on-screen textual entry enabling comments and report writing
Fast, quiet printer with easy load paper mechanism and fully customisable printout format
2 year warranty
Our diagnostic solutions are designed to save you time and improve patient safety. This product is available with the following options:
Mediserve Support
This product is available with our unique MediServe support package, which includes unlimited technical support and a full aftercare service.
Find out more about Mediserve support
Installation & Training
Our dedicated team can install and train you on this product at a time that is convenient for you.
Find out more about install & training
The CareFusion MicroLab MK8 Desktop Spirometer is a highly intuitive touchscreen spirometer that allows fast and accurate spirometry tests to be performed. Tests can be stored in the Microlab spirometer's built in memory for later upload to a computer when necessary (additional SPCS software required), or printed directly from the integral printer.
The MicroLab MK8 spirometer features a quiet and very fast printer with easy-load paper mechanism. The printouts can be fully customised and can be linked directly to external printers if required. The high quality display and fast on-screen text entry enables comments to be entered easily and reports written faster. Features a 2 year warranty.
Please note: integration with EMIS LV, PCS and Web requires an additional 'Link Licence' which must be purchased from the manufacturer after delivery. TPP SystmOne integration is currently free of charge.
TESTS PERFORMED: FVC, SVC, optional Pulse Oximetry
MEASUREMENTS: Forced (FVC),FEV1, FVC, PEF, FEV1/FVC, FEV6, VC, FEV.75,FEV3,FEV.75/VC,FEV.75/FVC, FEV1/VC, (FER), FEV3/VC,FEV3/FVC, FEV.75/FEV6, FEV1/FEV6, FEF25 (MEF75), FEF50,(MEF50), FEF75 (MEF25), FEF25-75 (MMEF),FEF50/VC,FEF50/FVC, MMEF/FVC (FEF25- 75/FVC), FIV1, FIVC, PIF,FIV1/FIVC (FIR), FIF25 (MIF75), FIF50 (MIF50), FIF75(MIF25), R50 (FEF50/FIF50), MET25-75, FET, MVV
Relaxed (SVC): VT (TV),Ti, Te, Ti/Ttot, EVC, IVC, IC, VT/Ti (TV/Ti), IRV, ERV, FR
Volume Range: 0.1 to 8L (Gold Standard Turbine 0.1 to 9.99L)
Flow Range: 0.2 to 15 L/s
Accuracy: +/- 3% to ATS Recommendations
SPIROMETRY PC SOFTWARE
Requirements: Microsoft Windows 7 & Windows 10
SPO2 Range/Accuracy: 0% to 100% ± 2 digits
Heart Range/Accuracy: 18-300bpm ± 1 digit
Test recording time: 20 sec - 60 min
Data Recording: SpO2: 3x %SpO2 per sec bpm: 3x HR per sec
General Storage: 2000+ patient tests including Flow/Volume loops and Volume/Timegraphs.
Power Supply: Input: 100-240V AC 50-60Hz Output: 12V 2,5A
Battery Pack: Rechargeable NiHm 8,4V 1100mAh
Dimensions: 25.5cm x 12cm x 3.5cm : Transducer 50mm x 60mm x 90mm
Transport and storage conditions
Operation Temperature: 0°C to 40°C (+32°F to +104°F)
Weight, excluding transducer: 660g
Operating Humidity: 30-90% non-condensing
Storage and Transport Temperature: -20°C to +70°C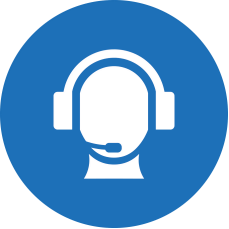 MediServe
Keeping your equipment running smoothly is critical to the success of your practice. Numed Healthcare offer a complete product support package called MediServe. More about MediServe