What are the advantages of using of the GE Marquette 12SL interpretive algorithm?
27/09/2016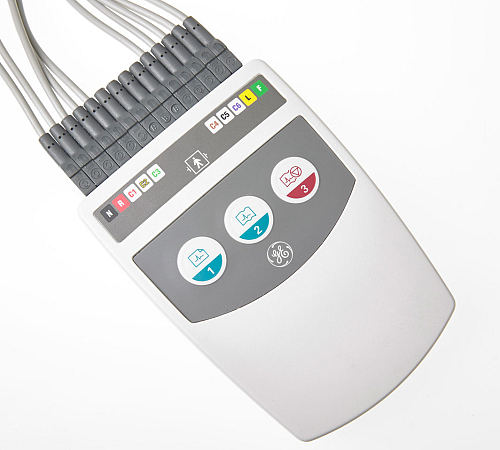 GE Healthcare introduced the Marquette 12SL™ analysis program to their range of ECG systems in 1980 and since that time it has been clinically proven to be the most reliable computer based ECG interpretive algorithm available.
12SL is currently available on the MAC 600, MAC 800, MAC 2000PC and CardioSoft ECG range of systems from GE Healthcare and is licensed for use through a range of care settings including primary care, emergency medicine, inpatient, outpatient and clinical research. It is the most clinically valuable second opinion and is continually refined through a range of processes, including annual input from the world's top consulting cardiologists and physicians.
Why choose GE Marquette 12SL?
There are a range of unique benefits to using the Marquette 12SL ECG analysis programme, including:
- It features an automated second opinion that has clinical "gold standard" verified accuracy and is tested against a large database of ECGs with multiple diseases and varying degrees of abnormality.
- It is the only algorithm that has been confirmed for accuracy by cardiologists for QT changes. This one feature alone will help practices follow the known local guidance with greater confidence leading to enhanced patient care.
- It meets all current standards for 15-lead acquisition and analysis for paediatric patients, validated by independent study with over 1.100 paediatric ECGs.
- It will suggest additional findings not initially detected and encourages careful, targeted review of the ECG tracing.
- It can help to minimise the time spent over-reading ECGs.
Hook Up Advisor
Also included with all GE Healthcare ECG systems is Hook Up Advisor, which enables your practice nurse, health care assistant or other clinician to ensure the 12 lead ECG is of a high quality prior to acquisition.
The conductivity and quality of the trace is automatically assessed in the CardioSoft ECG software with the quality of individual lead indicated. If good the site will show green, poor – amber with red indicating a poor connection. The quality of hook-up correlates with the accuracy of the interpretation. If green the interpretation will be 96.1% accurate, with the industry average being just 80%.
If you are interested in using GE Marquette 12SL at your GP practice or health centre then please contact our sales team on 0114 243 3896 or email: sales@numed.co.uk. You can also view our range of GE Healthcare ECG systems.