New Product Launch - Huntleigh SC300 Vital Signs Monitor
08/03/2021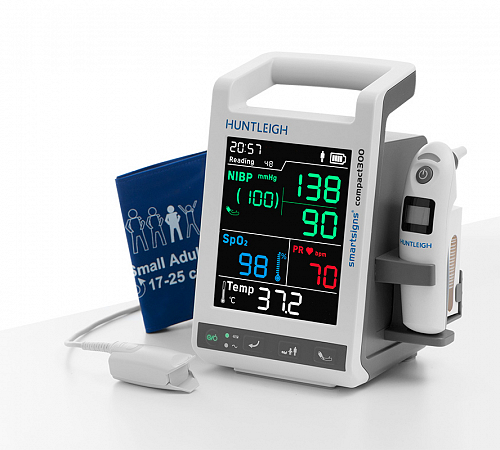 We are delighted to announce that we have now added the Huntleigh SC300 to our growing range of vital signs monitors.
The Huntleigh SC300 is the ideal, affordable solution for clinical-grade spot-check measurements of blood pressure and other vital signs in hospitals and clinics. It features a 6" colour coded display and a battery life of up to 12 hours use before requiring recharging.
The SC300 offers healthcare professionals a range of measurements, including non-invasive blood pressure, pulse rate, pulse oximetry and a wireless tympanic temperature option. The optional wireless thermometer delivers accurate measurements with all patient groups in seconds and the pre-heated probe tip enhances the patient experience and supports accurate measurements.
To find out more information about the Huntleigh SC300, please visit our dedicated Huntleigh SC300 Vital Signs Monitor web page.
If you have any further questions then please contact our sales team on 0114 243 3896 or email: sales@numed.co.uk