New Clinell Universal Range now available
08/10/2020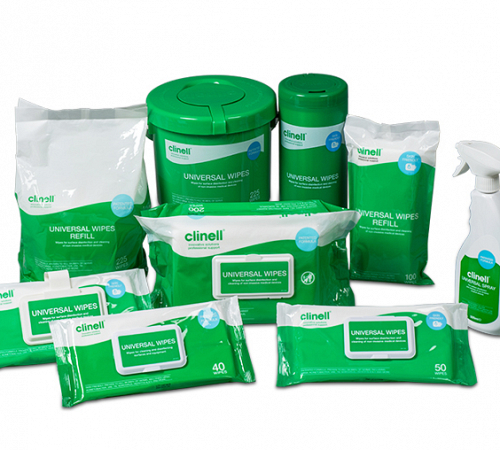 We are delighted to announce our new partnership with Clinell to provide a range of wipes, hand gels and other disinfectant products.
The Clinell Universal Range is the most trusted single-step detergent and disinfectant in the UK. Their Universal products are proven to kill at least 99.99% of pathogens after 10 seconds, norovirus within one minute and reduce instances of MRSA by 55%.
Clinell Wipes are also proven to be effective against the coronavirus that causes COVID-19 (SARS-CoV-2) in a 30 second contact time. This means you can have peace of mind that wherever you use Clinell products both you and your patients are safe.
The Universal Range of products are multi-purpose, replacing the need for different types of wipe and surface cleaners, and do not damage surfaces or equipment. They are also simple and reliable, with no need to pre-measure doses, and are cost effective for regular use.
For more information about our range of Clinell products, please visit our dedicated Infection Control section and you can view a selection of our most popular Clinell products below: