Fully Integrated Spirometry Solution Released for AEROS
23/09/2014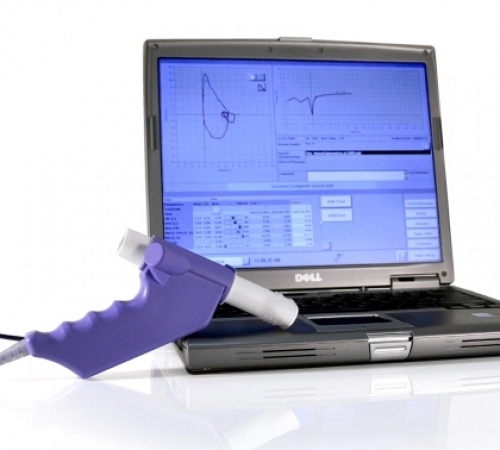 We have recently released a fully integrated spirometry solution for INPS Vision customers. The Easy On-PC (TrueFlow) Spirometer allows the filing of high quality spirometry reports and read coded data with ease. It is a very quick, simple and error free process that could save you around 10 minutes per spirometry test.
The advantages of full integration are:
1. The process is considerably faster than manual data entry and the reduced administration, allowing more patients to be tested in any given time
2. Spirometry reports are filed directly to the patient's record as high quality PDFs.
3. Read codes and reports are always filed to the correct patient and there is a considerably reduced risk of data duplication using this integrated system
4. All clinicians have immediate access to completed spirometry tests through Vision and hard copies can be printed at any Vision workstation within the practice if necessary.
The Easy On-PC (TrueFlow) Spirometer is available to buy here:
Easy On-PC (TrueFlow) Spirometer
More information, including how the process works, can be found on the INPS website here