Carbon monoxide breath guide charts
27/06/2022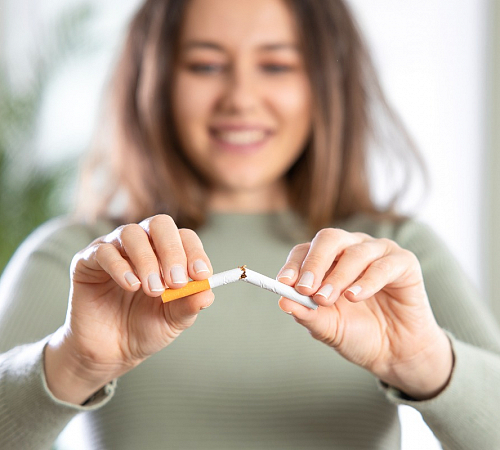 Carbon monoxide (CO) breath monitoring is a valuable motivational tool for smokers. It provides them with visible proof of the harm that smoking causes and gives them a measure to chart their progress if they choose to stop. Research shows that smokers are more likely to make a successful quit attempt if a CO breath monitor is used as part of their plan.
Interpreting a CO reading
All CO monitors give a CO reading in parts per million (ppm) or % Carboxyhemoglobin (%COHb) – the amount of carbon monoxide attached to a person's red blood cells represented as a percentage.
It is widely considered that 9 ppm is the highest acceptable level of CO in the exhaled breath of a non-smoker, although CO arising from airways inflammation in chronic obstructive pulmonary disease (COPD) can result in levels up to 11 ppm. However, any value above 5 ppm usually suggests some exposure to smoking in practice.
NICE guidelines for pregnant women who smoke stipulates a level of 7 ppm as the identification of a non-smoker. Although they also advise that it is best to use a low cut-off point when trying to identify pregnant women who smoke, to avoid missing someone who may need help to quit.
Download our CO guide charts
We've created two easy to use CO breath guide charts to help you quickly interpret the results of any CO breath testing that you perform. There is one chart for use with regular smokers and one for use with pregnant women.
CO breath monitors
Numed Healthcare supply a range of market leading Carbon Monoxide (CO) breath test monitors and accessories from MD Diagnostics. They have been specifically designed to enable you to carry out quick and simple breath tests that provide comprehensive results.
For more information about our CO monitor range please contact our sales team on 0114 243 3896, or by email: info@numed.co.uk.