Burton & Bransgore Medical Centre simplify their ABPM diagnostic testing
02/03/2020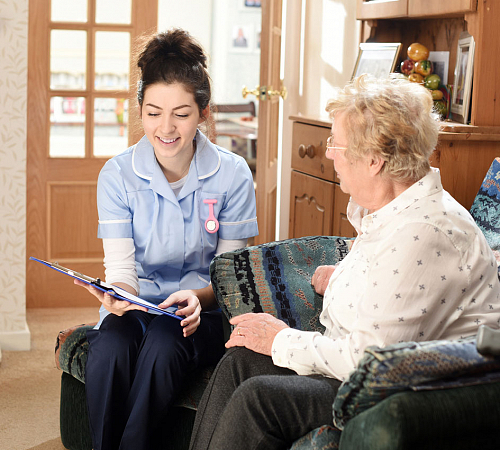 Burton & Bransgore Medical Centre are a multi practice setup providing comprehensive and high-quality medical care to over 9000 patients. They have an emphasis on personal service and care and strive for excellence in the delivery of all their services.
When the practice wanted to replace their old and unreliable ABPM device, they looked at a range of options from a number of different suppliers. Practice Manager Kay Towler explains the process they went through and what convinced them to choose the Mobil-O-Graph ABPM from Numed Healthcare:
"We needed to replace an unreliable and difficult to use 24hr Blood Pressure Monitor and we heard about the Mobil-O-Graph from Numed. They had a very good trade-in offer on any model of 24-hour ABPM which included the monitor, 3 cuffs, MediServe Support and their I3 Integration software. The I3 Integration allowed the monitor to fully integrate with our EMIS Web clinical system."
When the practice received their new device, they were delighted with how the integration worked with their clinical system and the time saving and safety benefits this provided:
"The device is very easy to use, and our patients find it much more comfortable than the previous ABPM. Our nurses find it extremely simple to use thanks to the I3 Integration software which automatically enters the patient's information into the Mobil-O-Graph before the monitor is attached. It then automatically files a comprehensive PDF report of the ABPM results and 6 ABPM Read codes directly back into the patient's record once the testing is completed."
Kay has found the I3 Integration has not only speeded up the process of downloading data from the monitor, but also significantly increased patient safety. This has given their nursing more time to nurse and manage patients:
"Once the patient data has been downloaded, the PDF report can be viewed immediately by anyone with access to the patient's record in EMIS. This not only eliminates the risk of human error when entering the data manually but also speeds up the whole process. This allows the nurses to spend more time with patients."

"Overall I'm really pleased with our decision to purchase the Mobil-O-Graph from Numed and would certainly recommend it to any practice struggling with their current device or wanting to start up a new 24-hour ABPM service."
To find out more about simplifying your ABPM diagnostic testing using I3 integrated devices, please visit our dedicated Mobil-O-Graph page, or contact our team on 0114 243 3896 or by emailing: enquiries@numed.co.uk.