Baby First Aid Campaign
15/12/2022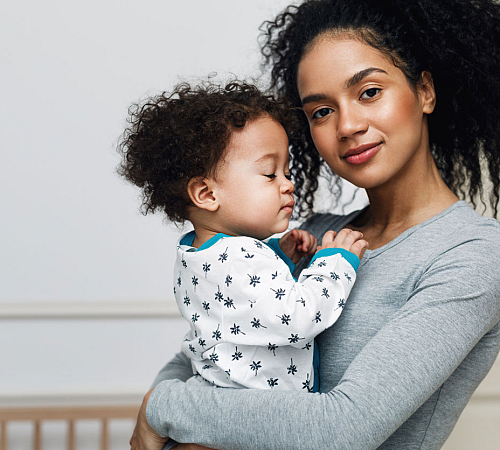 Numed Healthcare is passionate about improving healthcare across the world by providing innovative solutions and medical equipment. Part of our mission is to improve first aid awareness, that is why we decided to conduct a survey into how confident parents are at performing first aid for babies. This guide discusses the importance of first aid for babies, and our research into baby first aid.
Please note that if a child is injured, not well, or has been involved in an accident, you must visit your GP immediately. Call 999 for emergencies.
The importance of first aid for babies
First aid can mean the difference between life and death. Basic first aid provides essential skills for everyone, it can help you keep calm in challenging situations for you to be able to help another person, or yourself, when in need. As a parent, your child is dependent on you for their health, safety and care, making baby first aid an important skill to learn for new parents. Not only can it make the difference between life and death, but it can also help prevent your child from long-term effects when performed correctly following a medical incident.
Public Health England reported that, when they analysed five years of data, they found that each year an average of 55 children under the age of five died due to an unintentional injury. 370,000 children attended accident and emergency (A&E) and 40,000 children were admitted to hospital as an emergency. From these findings, we can begin to understand the importance of parents learning and being confident in performing life-saving child and baby first aid, as accidents happen among children.

Safety risks with babies
Every environment and situation poses its own risks and hazards. Children do not comprehend the risks involved in their environment making them more vulnerable to hazards. This is usually because the child is inexperienced in that environment or, due to their age, simply are not able to recognise surrounding risks. Young children under the age of 3 years tend to touch, feel and explore their environment to help them learn which means that they are vulnerable to household hazards. That is why a child needs to be supervised by an adult, to ensure their safety and minimise the risk of injury.
There are common safety risks that new parents should be aware of, some of which are generally well-known such as stairs, heaters and wires. There are many popular products sold to parents to help prevent accidents such as guards, baby gates, cupboard locks, and baby safety plugs. However, there are risks that are less-known and it's important to realise as a new parent that these products cannot always prevent accidents. That's why it is important to learn baby first aid, even when you have taken the steps to adapt your home for your new baby.
Why is first aid different for babies?
Babies and infants are still physically developing, and their body structure is different to that of an adult. Babies and infants are at increased risk of long-term or serious effects from an injury. Due to this, first aid has to sometimes be performed differently for infants and babies to minimise their risk of further injury. First aid has been adapted to suit the childs and babies needs, ensuring to protect their smaller body frames and development.
Are parents confident in performing baby first aid?
Numed Healthcare recently asked 1000 parents whose first child was born between 2017 and 2019 how confident they were at performing life-saving baby first aid.
Our survey found that almost 50% of parents are not confident in performing CPR on their baby (48%) and only 1 in 10 are very confident they know how to perform baby CPR (10%). It also found that a majority of parents (68%) aren't confident they knew what to do when their baby had swallowed a toxic substance.
These results prompted us to launch a campaign to help educate parents on what they need to do before the ambulance arrives in a range of emergencies, including a dedicated section on baby first aid. This section includes videos from St John's Ambulance on how to deal with a range of issues, including when your baby is unresponsive, when they are choking or if they have a head injury. There is also a list of essential items so that parents can build their own baby first aid kit.
You can view the full results of the campaign and access all the other information on our dedicated Baby First Aid Campaign section.