Case Study: i3 Integration - Barlborough Medical Practice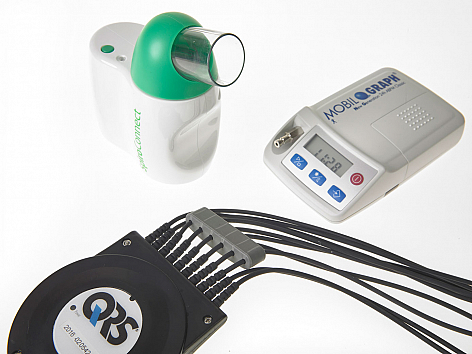 IEM Mobil-O-Graph 24 Hour ABPM
Nigel Atkin - Practice Manager
"I would happily recommend Numed, their products and their excellent team to anyone in the market for medical diagnostics."
Barlborough Medical Practice are a multi-site practice formed in 1993. They are dedicated to offering the best level of service in primary care for all their patients and need the best diagnostic equipment to achieve this goal. Nigel Atkin, Practice Manager, explains why they chose Numed Healthcare for all their 12-lead ECG, spirometry and ABPM devices:
"We recently invested in new ECGs and Spirometers from Numed; we've been using their ABPM machines for several years. Numed are a local company who have now grown to be a major provider in healthcare diagnostics. But, whilst they have grown, customer service is still hugely important to them.
Our Nursing team and GPs quickly saw the benefits of the fully integrated machines, which are of a very high quality and superior sensitivity to the machines they replaced. As they are integrated with our clinical system, processing and filing is far easier than the old method.
The whole team from Numed are a pleasure to deal with, and Numed's after care is second to none. I would happily recommend Numed, their products and their excellent team to anyone in the market for medical diagnostics. Overall, a very professional, efficient and friendly service."