Annandale Medical Practice increase patient safety with i3 integrated devices
28/06/2019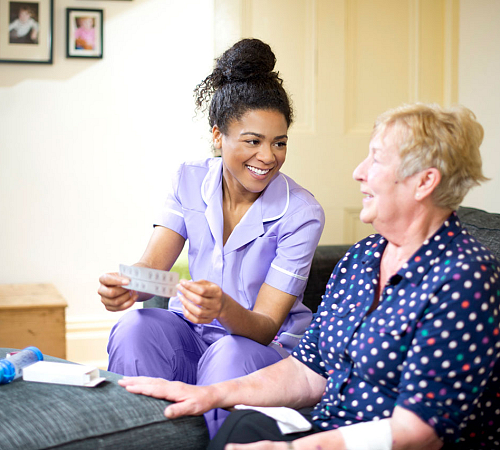 Based in Hertfordshire, Annandale Medical Practice are a busy GP practice who perform their own ECG, ABPM and spirometry diagnostic testing. They had used integrated ECG systems from Numed for a number of years and were very pleased with the integration the devices featured. Practice Nurse Lyn Orr explains:
"For over 10 years, we used integrated Biolog ECG systems from Numed. We were delighted with how they performed, but it was time to upgrade. We particularly liked the way the data was seamlessly transferred from the device to the patient's medical record and Read coded with an A4 ECG report. This completely eliminated data entry errors"
Whilst the practice was sure they wanted new ECG systems from Numed, they were convinced to upgrade their ABPM and spirometry devices once they saw how the I3 integration worked seamlessly on all three systems:
"We asked for a demonstration of the Universal ECG system and we felt that it met all our needs. At the same time, we decided to upgrade our spirometer and our Ambulatory Blood Pressure Monitor. Both devices were quite old and nearly impossible to get support and servicing from their original suppliers. I put pressure on the partners and described the many benefits of the unique I3 integrated systems on offer from Numed."
The devices were quickly installed by the Numed Customer Support team who installed the software on all the computers where the devices were to be used.
Lyn and her team experienced a range of benefits once they began using all three systems:
"We are saving a substantial amount of time performing reversibility with SpiroConnect, around 12 minutes per appointment. The diagnostic ECG reports produced by the Universal ECG system are of a very high quality and the Mobil-O-Graph ABPM is easier to use, more comfortable for patients and uses rechargeable batteries which are substantially cheaper."
They also found that the I3 integration saved them time and ensured better data integrity when recording results in the patient record:
"All three devices place their data seamlessly into the patient's medical record, saving time and eliminating data entry errors. These benefits allow me to spend more time nursing and managing my patients. I would fully recommend I3 integrated diagnostic devices from Numed Healthcare."
To find out more about increasing patient safety and simplifying your diagnostic testing using I3, visit our dedicated I3 integration page, or contact our team on 0114 243 3896 or by emailing: enquiries@numed.co.uk.