Case Study: Cardiosoft ECG - Killick Street Health Centre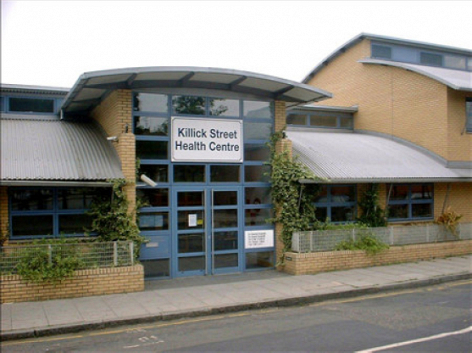 GE CardioSoft PC Based 12 Lead Resting ECG System
Linda Staines SRN, ONC. Senior Practice Nurse
"Cardiosoft is easy to use and files directly into the patient's computer notes. It has made the recording of ECG's within the surgery much more convenient for all.
Opened in 1997, Killick Street Health Centre is committed to providing patients with the most comprehensive and appropriate healthcare of the highest quality through our continued commitment to excellence in the delivery of our services.
We have well-trained teams of doctors, nursing and administration staff to help provide a high standard of care. The practice offers a wide range of medical services, including health promotion and screening as well as diagnosis and treatment of illness.
We needed an ECG system after our previous machine expired. We looked at a vast array of devices from the usual catalogues and websites, we have known Numed Healthcare for many years using their Automatic Patient Check-In system and having a defibrillator from them. We looked at their ECG systems on their website and noticed they were Accredited Partners for our clinical system.
Their sales representative – Ben Shepherd demonstrated the Cardiosoft ECG machine. We chose Cardiosoft because it fulfilled many of the requirements lacking in our previous system. There is no need for a printer for Cardiosoft, as the ECG reading loads directly on to our computers and is filed onto EMIS so that the reading can be viewed by the doctors from their own clinical areas. It is easily transferred between clinical rooms and does not need expensive ECG paper!
It has definitely improved our service. The nursing staff can see on screen if there any problems with lead attachment and which leads are causing a problem and then can chose when to record the trace as patients settle and stop moving. If there is a problem we can call for help whist the trace is still on the monitor, without removing the patient from the couch
When finished we send an internal email to the requesting GP, they can then open the ECG from within the record – it's a PDF so if they want to then add to a referral – they can. We also get told that the quality of the interpretation is really good which makes us confident in the system.
The system is definitely a step up from our previous system; we are now looking to Numed to provide us with an integrated spirometer.