IEM Mobil-O-Graph 24 Hour ABPM with Central Blood Pressure Measurement
Product Code: N101281, N101263
---
Central Blood Pressure Measurement - State of the art ambulatory blood pressure monitor with central blood pressure measurement
Easily upgradeable - Upgrade to Pulse Wave Analysis module at time of purchase or at a later date - Contact us to find out more
1 year MediServe Support cover included - Includes unlimited technical support, repair and servicing with loan equipment
Includes software and small, medium & large cuffs
7 year Numed warranty
Our diagnostic solutions are designed to save you time and improve patient safety. This product is available with the following options:
Mediserve Support
This product is available with our unique MediServe support package, which includes unlimited technical support and a full aftercare service.
Find out more about Mediserve support
Installation & Training
Our dedicated team can install and train you on this product at a time that is convenient for you.
Find out more about install & training
The IEM Mobil-O-Graph is a highly intuitive and fully automatic 24 hour Ambulatory Blood Pressure Monitor with central blood pressure measurement. It has achieved the best possible A/A grade for accuracy from the British Hypertension Society and is ideal for monitoring blood pressure for up to 48 hours. It is supplied with a market leading 7 year warranty.
Central Blood Pressure is the pressure in the ascending aorta, just outside the left ventricle. It is the pressure that the target organs are exposed to and, due to arterial pressure amplification, is lower than brachial cuff pressures. The central blood pressure option included with this Mobil-O-Graph allows accurate measurement of this pressure.
Traditional methods for assessing central blood pressure, such as radial artery applanation tonography, are expensive and require a highly skilled technician to perform the test. Mobil-O-Graph simplifies the test so that anyone who knows how to apply a blood pressure cuff can perform it.
The Mobil-O-Graph is designed to be flexibile, and gives you the option to add additional modules after purchase if required. The monitor can be easily upgraded to include the Pulse Wave Analysis module at any time via a simple software update by the user.*
As recommended by NICE, monitoring a patient's blood pressure during their everyday routine gives a more accurate blood pressure profile free from distortion created by white coat hypertension. The system is extremely comfortable and quiet and can record ambulatory blood pressure results for up to 48 hours.
What's inside the package?
IEM Mobil-O-Graph ABPM with Central Blood Pressure module
Hypertension Management Software
USB data cable
Synthetic leather pouch and strap
Small, medium and large cuffs
Battery charger and 4 x rechargeable batteries
5 x cotton sleeves
Padded Weave Transit Case
*Additional cost applies
Measurement range:-

Systolic (SYS): 60 – 290 mmHg
Diastolic (DIA): 30 -195 mmHg

Accuracy: ± 3 mmHg
Pressure range: 0 to 300 mmHg
Pulse range: 30 to 240 bpm
Measurement method: Oscillometric
Measurement protocols: 0,1,2,4,5,6,12,15,20 or 30 measurements per hour
Memory: 300 measurements
Battery capacity: > 300 measurements
Operating temperature: +10 °C till +40 °C
Operating air humidity: 15% till 90%
Storage condition: −20 °C till +50 °C and 15% till 90% air humidity
Dimensions: 128 x 75 x 30 mm
Weight: approx. 240 g including batteries
Power supply: 2 IEM rechargeable batteries Ni-MH (AA, Mignon) with 1,2 V each and min. 1500 mAh, or 2 x 1.5 V alkaline batteries (AA, Mignon)
Interfaces:

Serial port (cable) compat. for USB Emulation
Infrared
Bluetooth (Class 1 / 100 m)
IEM HMS-CS PC Requirements
Operating System: Windows 7 or Windows 10 (32-bit & 64-bit)
Processor: 1 GHz
RAM: 2 GB Minimum
Hard drive: Recommended 500 MB minimum hard disk storage space
Graphics: Minimum 1024x768 resolution
USB: One free USB port is required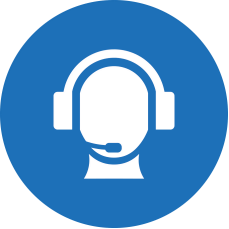 MediServe
Keeping your equipment running smoothly is critical to the success of your practice. Numed Healthcare offer a complete product support package called MediServe. More about MediServe