CardioScan 24hr ECG Holter Software

---
Our diagnostic solutions are designed to save you time and improve patient safety. This product is available with the following options:
Mediserve Support
This product is available with our unique MediServe support package, which includes unlimited technical support and a full aftercare service.
Find out more about Mediserve support
Installation & Training
Our dedicated team can install and train you on this product at a time that is convenient for you.
Find out more about install & training
CardioScan is a simple to use yet comprehensive ECG Holter system designed for general practices wishing to rapidly detect cardiac problems such as Angina, Syncope, Heart Failure, LVH and Cardiac Arrhythmias. Such problems are likely to go undetected with routine 12 lead ECG testing.
CardioScan will allow you to avoid the long delays and costs associated with hospital referrals for this type of test. The system offers the facility to record and analyse every beat for up to 4 days. Installation and training can be purchased at an additional cost.
Ideal for
Any practice wishing to provide a complete 24hr ECG service.
Primary Care Commissioning Groups looking to improve patient care and reduce referral costs.
Includes:
Cardioscan 24hr Holter Software
Complete with USB Security Dongle.
1 Year Warranty
Excludes:
24hr Holter recorder, PC and monitor.
"We purchased the CardioScan and Beam ambulatory ECG devices from Numed Healthcare. 'CardioScan' is a 24hr ECG Holter system that records every beat of the patient's heart for up to 8 days. It is supplied with sophisticated software to quickly and automatically analyse the full recording. 'Beam' is a patient activated ECG system that captures the cardiac 'events' of symptomatic patients each time they press a button on the recorder unit, over a period of weeks if necessary. All recordings are downloaded to the accompanying PC software so that the captured ECG event traces can be clearly viewed. Both the CardioScan and Beam recorder units are very small and unobtrusive when worn by the patient.
Both systems were purchased to provide an improved in-house cardiac monitoring service for our patients. We chose these devices due to their ease of use and cost effectiveness, particularly for such detailed Holter analysis. We have been very happy with both products and have recently purchased a further CardioScan recorder unit to satisfy the demand for 24hr ECG tests. The equipment has allowed our practice to deliver an enhanced level of patient care and we have been impressed with the excellent customer service and support delivered by Numed. We would be happy to recommend both of these devices, and Numed, to any practice considering 24hr ECG Holter and/or ECG event recording."
Debbie Weston - Practice Manager, Ombersley Medical Centre, Worcestershire
"We have reduced referrals and increased care to our patients...we find it incredibly easy to use"
Sister Tracy Cox - Rambsury and Warnsborough Practice.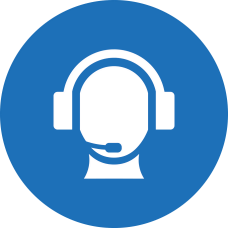 MediServe
Keeping your equipment running smoothly is critical to the success of your practice. Numed Healthcare offer a complete product support package called MediServe. More about MediServe