New Product Launch - SpiroConnect Spirometer
12/10/2015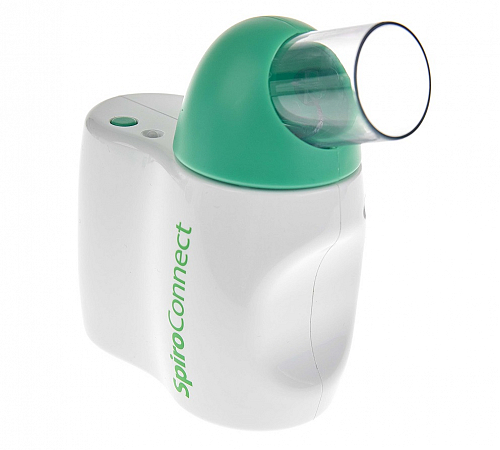 We are pleased to announce the launch of our new SpiroConnect PC Based spirometer.
SpiroConnect was developed by the inventor of the Micro Medical spirometer range and features a number of innovative enhancements that make it more accurate and easier to use than any other turbine spirometer.
By orientating SpiroConnect's turbine vertically, rather than horizontally, the turbine has less rotational resistance and is therefore more sensitive to low flow rates. This, in addition to the use of an advanced antistatic plastic, significantly enhances measurement accuracy, particularly when testing COPD and Asthma patients.
SpiroConnect is fully integrated with the EMIS, TPP SystmOne and InPS Vision clinical systems through Numed's Intelligent Integration Interface (I3) software. Up to 40 user selectable spirometry Read codes and a PDF spirometry test report are filed to the clinical system in seconds at the end of the test. This makes it perfect for the busy GP surgery.
SpiroConnect aims to save huge amounts of nursing and administration time and more importantly, ensure the highest levels of patient safety by filing spirometry results to the correct patient, every time.
To find out more about SpiroConnect visit: https://www.numed.co.uk/products/spiroconnect-pc-based-spirometer
If you have any questions about SpiroConnect, please contact our sales team on 0114 2433896 or email sales@numed.co.uk