New Product Launch - Exergen Temporal Artery Thermometer
10/03/2016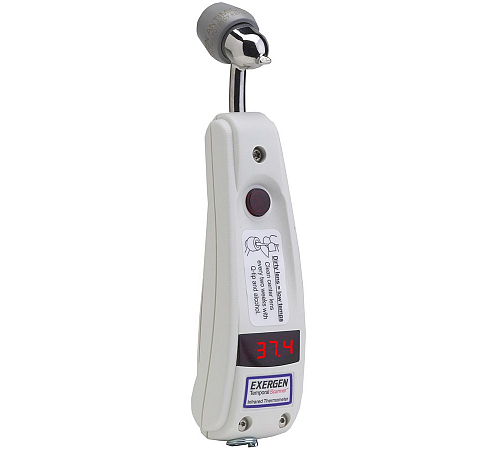 We are pleased to announce the launch of a new product: the Exergen Temporal Artery Thermometer.
The Exergen TAT-5000 is a non-invasive temporal artery thermometer, which allows you to easily take a patient's temperature with speed, precision, comfort and accuracy. Temperature readings are gathered quickly and displayed clearly on the built in display, without the discomfort and inconvenience caused by oral or rectal.
The Exergen thermometer can be used on patients ranging from infants, and children, right up to elderly patients. The silver ion anti-microbial head kills microbes such as E-Coli, Staph and Listeria, helping to protect patients from harmful bacteria and supporting infection control initiatives.